Cast Acrylic Sheet Market Forecast
Views: 6 Author: Site Editor Publish Time: 2021-06-02 Origin: Site Inquire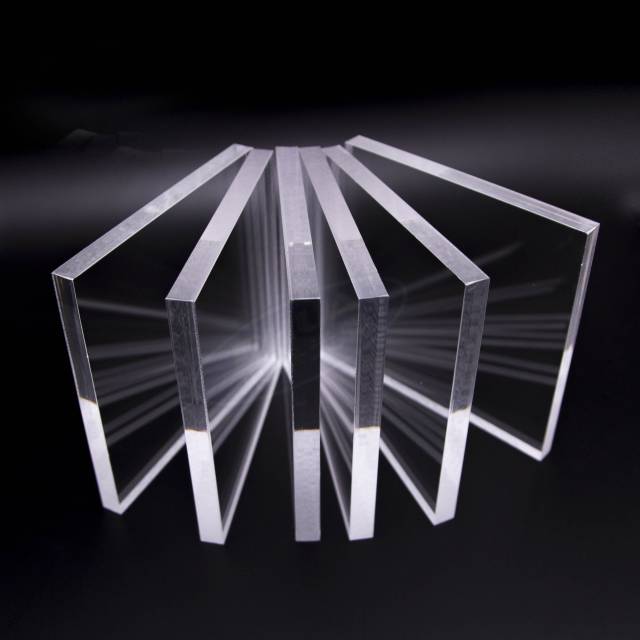 Cast acrylic sheets are used as a substitute for materials such as glass, ceramic, and wood in the sanitary ware, architecture, and signage & display industry because of its superior characteristics such as high strength, clarity, lightness and glare reduction. Cast acrylic sheets are safer than glass as it does not shatter. Thus, they can be used as an alternative for glass panel which acts as a driver for the forecast period.
The cast acrylic sheet market size is expected to grow from USD 3.0 billion in 2019 to USD 4.1 billion at a CAGR of 6.4% during the period 2019 to 2024. Cast acrylic sheet has higher impact resistance and optical clarity than glass and is lightweight and customizable to various color and design combinations. Cast acrylic sheet has a wide range of applications, which include signage, POP (Point of Purchase) display, large-screen LCDs, interactive screens, display cases, skylights, furniture, aquariums, mirrors, office stationery, shelf panels, partitions, solar panels, and transportation. The demand in these applications is driving the growth for cast acrylic sheet industry.
The superior optical clarity, better machinability, and color compatibility have resulted in cell cast acrylic sheet to be the preferred process type. This is also preferred over continuous cell process type as it provides better surface strength, and manufacturers bear less cost in setting up the plant. These factors have led to the rapid growth of the cell cast process type market during the forecast period.
Cell cast acrylic sheet type is predominantly used in the industry as it provides best optical clarity, greater surface hardness, and higher molecular weight. Owing to the higher molecular weight, it is cleaner to cut, drill, and rout. Customized colors and special effects are easily available in cell cast acrylic sheets.
The use of cast acrylic sheet in signage & display application is expected to be the largest and fastest-growing segment, due to its availability in different colors and strength. Cast acrylic sheet is increasingly being used for out-of-home advertising applications. Various designs can easily be printed over a cast acrylic sheet, making it best suited for architecture and design applications as well. The need for lightweight material in automotive and development of high transportation infrastructures such as bus stands, modernization of railway station and airports have resulted in the growth in demand for cast acrylic sheet in transportation application as well.
Then what is the restraint for cast acrylic sheets market?
Cast acrylic sheets are high quality products and are expensive, the manufacturing process is more time taking and labor extensive. Since substitute materials which are equally effective in nature are also available for less prices the consumer might not prefer cast acrylic sheets. This factor may act as a restraint to the market growth, and the other restraint is the low melting point and health hazards from burning or heating of cast acrylic sheet.
Cast Acrylic Sheet Market. Retrieved June 2, 2021, from MARKETSANDMARKETS: https://www.marketsandmarkets.com/Market-Reports/cast-acrylic-sheets-market-144530186.html