Unexpected Pure Feelings from Colorless Acrylic with Stainless Steel
Views: 10 Author: Site Editor Publish Time: 2022-08-01 Origin: Site Inquire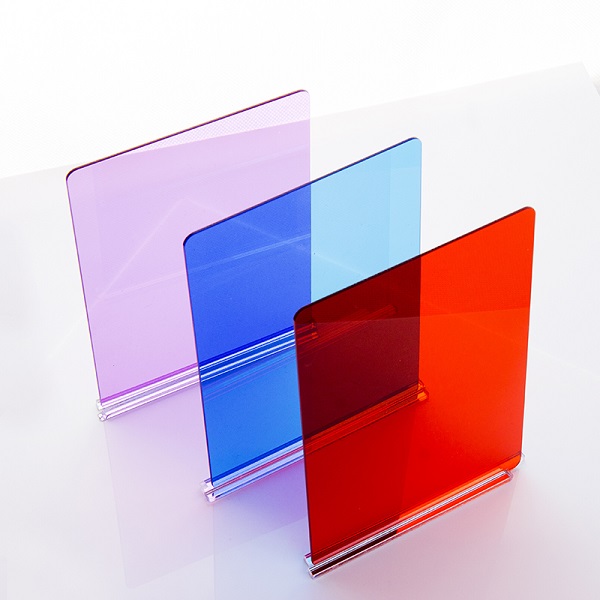 You may have explored lot of interior design with acrylic material, like the American soft outfit stylist Jonathan Adler, who likes to use candy colored acrylic to make furniture elements. He said that Acrylic is magic, it takes color beautifully and has dazzling optical qualities.
There are some other designers, who use acrylic featured with easy dyeing, color development, and its own transparent effect, designed a series of transparent and colorful fashion items.
But today's acrylic works are a completely different style: this time, the designer emphasizes the transparent optical beauty of acrylic with colorless, and combines stainless steel to highlight the pure and cold sensory enjoyment.
The design, called Purity Series, came from Jihye Kang, who is a graduate of Hongik University in Korea. After repeated research, Jihye Kang believed that cylindrical acrylic had the best refractive index of light. So she used columns of acrylic to form partitions in furniture design.
Side Table
Jihye Kang chose stainless steel, because she felt that stainless steel could match the refraction characteristics of acrylic, and the color vision could also highlight the purity.
Chair
As we can see, the design of the whole furniture series is not complicated. It is basically made of stainless steel as the frame base and acrylic as the structural surface. At the same time, the overall structure always maintains a regular shape, not too decorative and complicated. Because simple contours are easier to capture the pure beauty of refracted vision.
Screen
The refracted image is presented as the object moves through the neat arrangement of tubular acrylic, creating an interesting interactive vision. This feature is very reminiscent of Changhong Glass, both of which have ethereal aura. However, because of the additional integration of stainless steel material, it brings more eye-catching refreshing and simplicity .
无色亚克力搭配不锈钢,意外有一股纯净的仙气. Retrieved August 1, 2022, from https://www.toutiao.com/article/6826624709631672845/?channel=&source=search_tab