Acrylic wall mirror stickers are increasingly popular in the decoration market
Views: 11 Author: Site Editor Publish Time: 2018-08-09 Origin: Site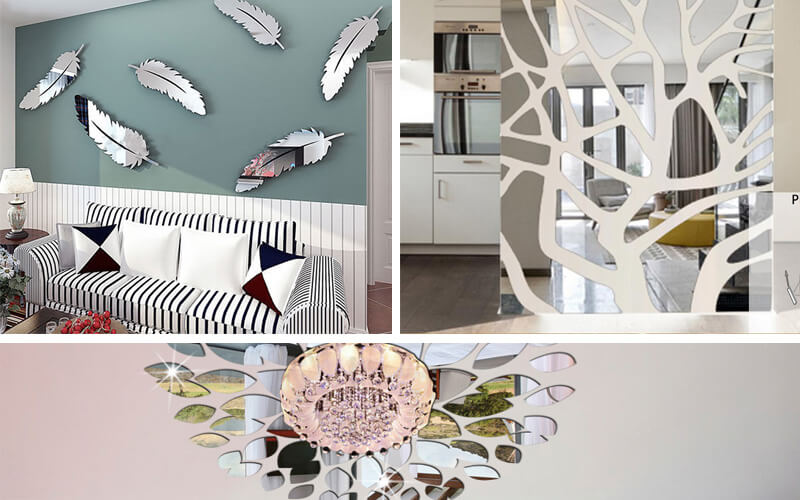 A beautiful and comfortable and quality home environment is the pursuit of many people. With the fiery heat of the decoration market in recent years, more and more new decoration materials have entered people's sight. Acrylic mirror wall stickers are a light, simple, environmentally friendly, and easy to install room decoration material.
Acrylic wall mirror, the product is light, even if it falls off the wall will not hurt the children. The edges are smooth and do not hurt your hands. The surface is covered with a transparent protective film to protect the front surface of the mirror from scratches. The finished product is bright, crystal clear. It is a beautiful ornament and can be used as a mirror.
It can be applied to the surface of smooth textured materials such as latex painted walls, glass, ceramic tiles, refrigerators, air conditioners, cabinets, and furniture.