Gold Color Acrylic Mirror Sheet
Views: 4 Author: Site Editor Publish Time: 2018-12-04 Origin: Site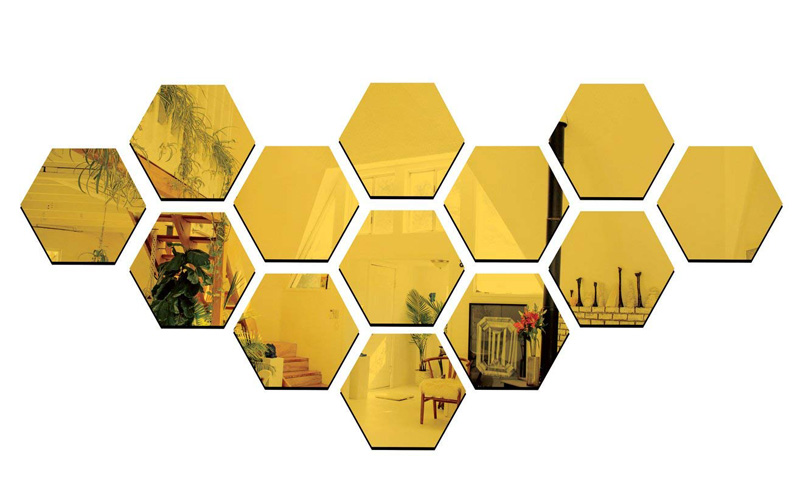 Features:
Acrylic mirror sheet has the characteristics and advantages of general acrylic sheet:
Excellent weather resistance - impact resistance
It can be printed in light weight
High safety and not easy to be broken
Easy machining (drilling, cutting, installation, CNC machining, laser cutting, carving, bending, adhesion, etc.)
There are many colors of acrylic mirror sheet other colors can also be manufactured, welcome to consult.
Vacuum electroplating is different from the bonding method, which has no bubbles, is not easy to fall off and has strong durability.
Clear mirror, mirror back solvent and chemical resistance.
※ the mirror can be treated with abrasion resistance to improve the surface abrasion resistance up to 6H
Application instructions:
1. Interior decoration (wall, ceiling, kitchen cabinet, compartment door post, etc.)
Window displays of department stores, supermarkets, and store stalls
3. Restaurant, dance hall, barber shop, coffee shop, KTV and other decorations and reflective decoration
4. P.O.P advertising signs text, graphics
5. Cosmetic mirror
6. Toys, textbooks, gifts and arts