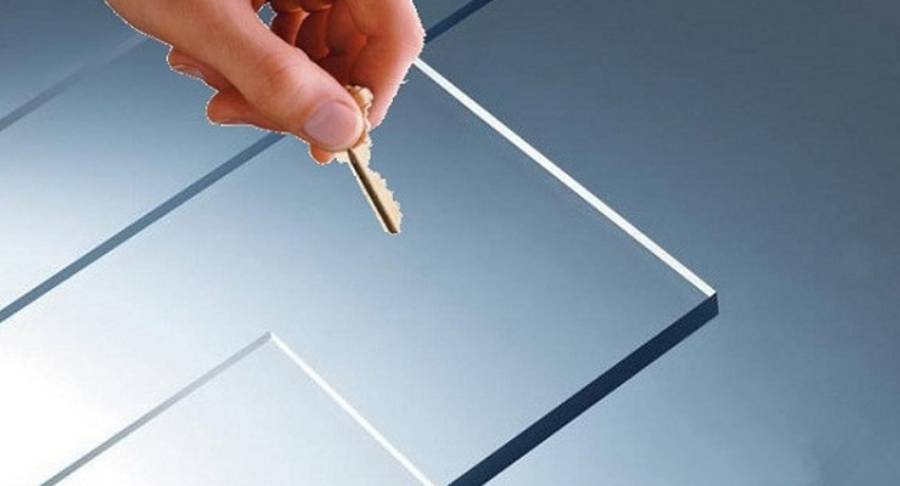 Anti-scratch Coating for Plastic Sheets
Today, there are many products that are made from polycarbonate or acrylic materials. Even though these materials have many advantages over glass, they are susceptible to scratches.
A scratch resistant coating for acrylic or polycarbonate functions as a protective layer, that is, a barrier between the plastic material and external factors responsible for the scratching effect. The substrates in anti-scratch coating are nano particles that neither affect nor interfere with the optical properties of a surface. They simply function as protective a layer of the plastic material.
What are benefits of anti-scratch coating for plastic sheets?
· The most obvious benefit of anti-scratch coating is to protect our Acrylic Plastic Sheet, Plastic Mirror Sheet from abrasion. And that is not the only benefit of scratch resistant coating for polycarbonate and acrylic sheet.
· Whether you think of anti-scratch coating on glasses or plastic, it guarantees superior optical clarity property on all surfaces. It does so by preventing any possibility of scratches on the surfaces of these materials thereby enhancing maximum light transmission.
· In addition, it make plastic sheets remain durable and safe. Basically, an anti-scratch coating for plastic is a hard protective layer. Therefore, at any point, it will protect the surface from possible damage and deterioration.
· Further more, it help maintain aesthetic value of surfaces. The aesthetic value of surfaces, whether in acrylic panel or polycarbonate display panels, display screen, sneeze guard, sneezing screen, partition panel, face shields, etc. will remain as good as new.
As you can see, there are so many benefits of anti-scratch coating for plastics. Here is a video that show you the difference of acrylic sheets with anti-scratch coating and acrylic sheets without anti-scratch coating.
How an anti-scratch coating works?
How an anti-scratch coating works is straightforward. It neither requires chemical reactions nor molecular interactions as other acrylic or polycarbonate coatings. Ideally, anti-scratch coating for polymers is made up of micro particles which are naturally hard. At any given point, it is this hard coating that will be in direct contact with the external environment. The extent to which it will protect the plastic material will depend on its degree of hardness. The process on how to hard coat polycarbonate or acrylic sheet will definitely determine the degree of hardness. In most cases, you can use the Mohs Hardness Test where you can classify anti-scratch coating from H=1 to H=10.
Anti-scratch coating for acrylic sheets
Is acrylic sheet scratch resistant?
Acrylic or Poly (methyl methacrylate) (PMMA sheet) is not naturally scratch resistant. However, its scratch resistant properties are better than polycarbonate.
Besides, it may also recover from minor scratches.
Even with this, the best solution is to have an anti-scratch coating on acrylic sheet.
The anti-scratch coating for acrylic sheets can last for several years. It can withstand high traffic application and still maintain excellent optical properties.
Another good thing about anti-scratch coating for acrylic sheets is that, you can consolidate it with other coating technologies.
Anti-scratch coating for polycarbonate sheet
In anti-scratch coating for polycarbonate sheet, the primary material is Polycarbonates (PC). Polycarbonate sheet is not inherently scratch resistant.
The best part, you can improve this property by applying anti-scratch coating. With an anti-scratch coating for polycarbonate sheets, you can customize PC to your unique specifications. In addition to these, you can use anti-scratch coating for plastic on other polymers such as Polyethylene terephthalate (PETE or PET) Plastic.
Key Applications of Anti-scratch Coating
Depending on the degree of hardness of the abrasion resistant material you can use it for a wide range of applications. Frankly, nearly every product you see on the market, from smartphone screen protectors to face shields all have anti-scratch coating.
Safety Glasses and Goggles
Face Shields
Plastic Mirror Sheet (Polycarbonate mirror)
POP and Products Display (Acrylic Sheet Display Board)
Signage for Marketing (Acrylic Sheets)
Picture Frame (Acrylic Sheets)
The Complete Scratch Resistant Solution for Your Plastic Products. Retrieved Jan. 30, 2021, from WeeTect : https://www.weetect.com/anti-scratch-solution/